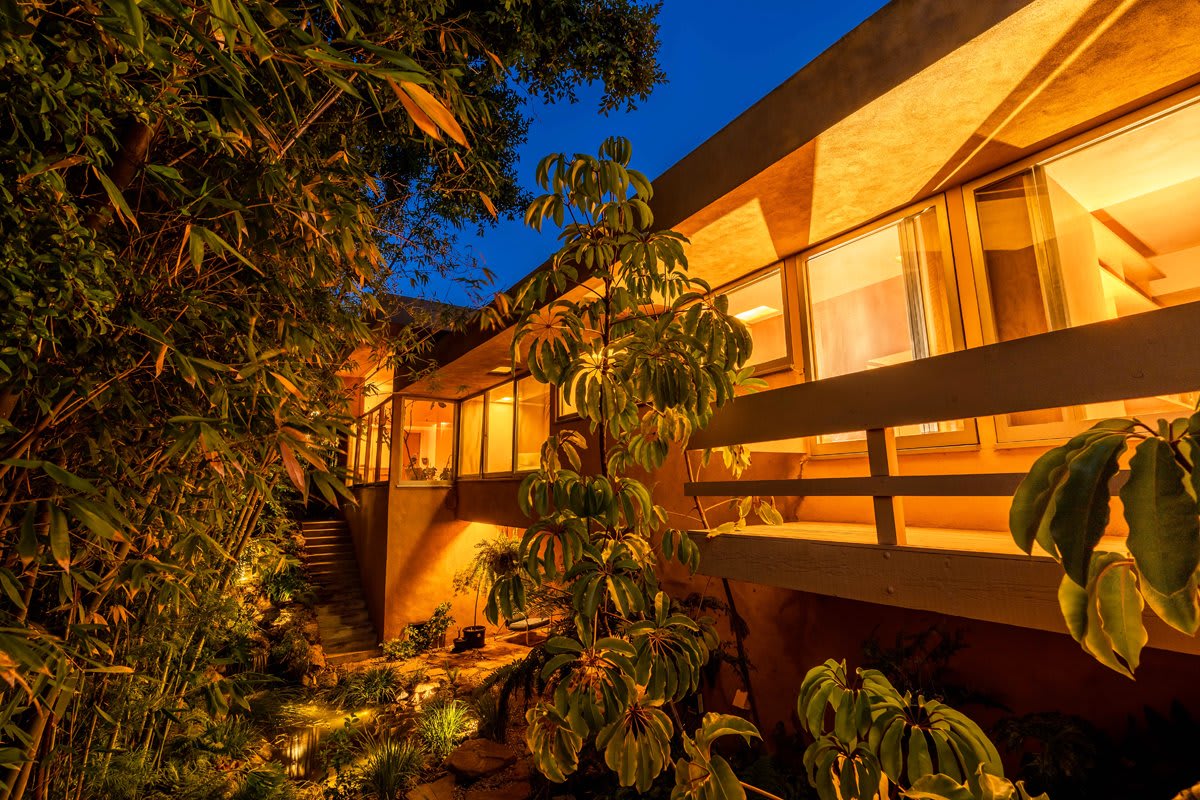 A previous owner restored the house using the modernist architect's original designs. (Photo by John Hoon Lee)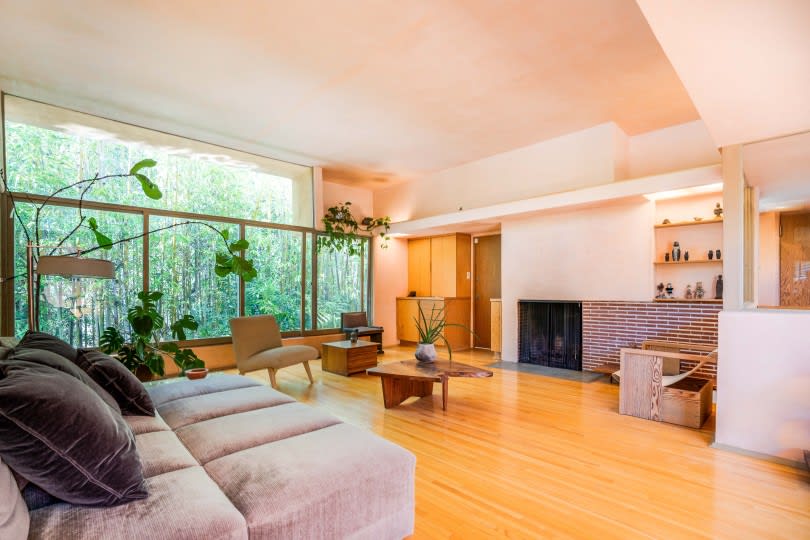 A Sherman Oaks home designed by pioneering modern architect Rudolph M. Schindler is on the market for $1.499 million.
A protege of Frank Lloyd Wright, Schindler designed the 1,668-square-foot house at 4000 Sunnyslope Avenue for Harry J. Wolff in 1938.
Known as the Harry J. Wolff House, it includes Schindler's signature "plaster skin" design – putting stucco and plaster over wood framing instead of using concrete to make modern architecture more affordable.
Schindler also experimented with spatial designs.
The two-bedroom house has clerestory windows, flat ceilings of different heights and an open floor plan that brings in natural light.
Plywood built-ins, an updated kitchen with period-appropriate cabinetry and lush landscaping with a waterfall are other features.
The house had undergone changes through the years at the hands of subsequent homeowners. In 2000, the filmmaker and architectural preservationist Michael LaFetra bought the home for $522,000, property records show.
His goal was to restore it as he has with other modern architecture classics, including John Lautner's Wolff, Rawlins and Stevens houses, Thornton Abell's Rich house, and Richard Neutra's Millard Kaufman house.
Schindler, the Austria-born American architect who came to Los Angeles in 1920 to oversee construction of Wright's Hollyhock House and never left, built mostly single-family homes for artists, teachers and lawyers. His original notes, blueprints, and historical photographs from his work on the Wolff house guided LaFetra in the restoration.