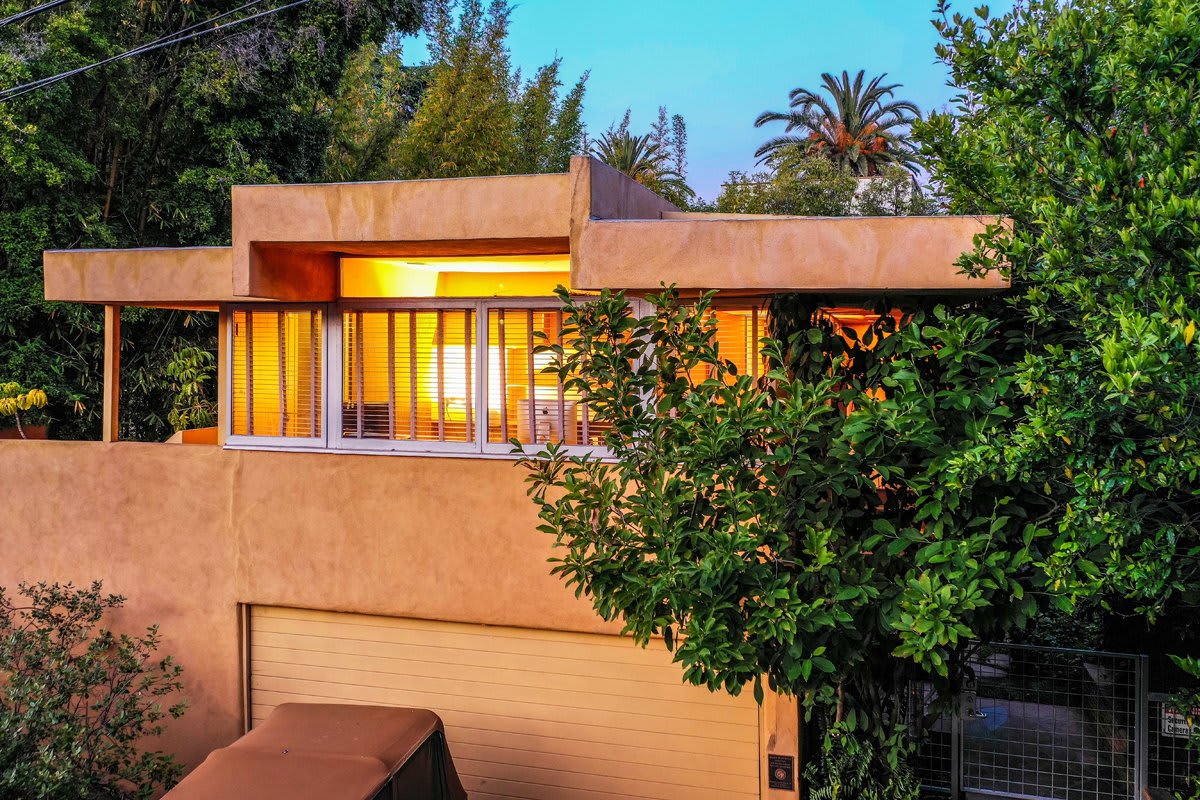 Designed by architect Rudolph Schinder and built in 1938, the Harry J. Wolff House of Sherman Oaks (above) is currently listed for sale with a modest $1.5M price tag. It features a masterful restoration, by Michael LaFetra, and qualifies for a sizeable Mills Act tax benefit. Is this the modern-home collector's bargain of the year? Photos: courtesy John Hoon Lee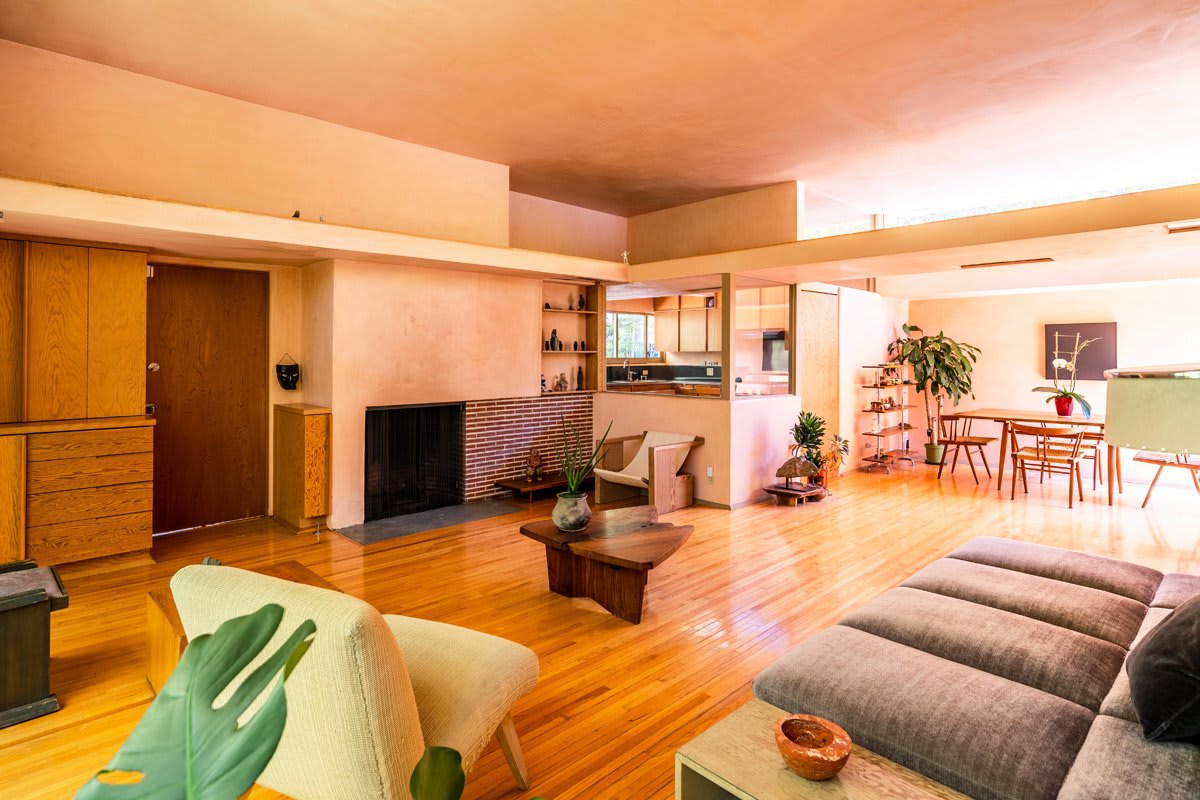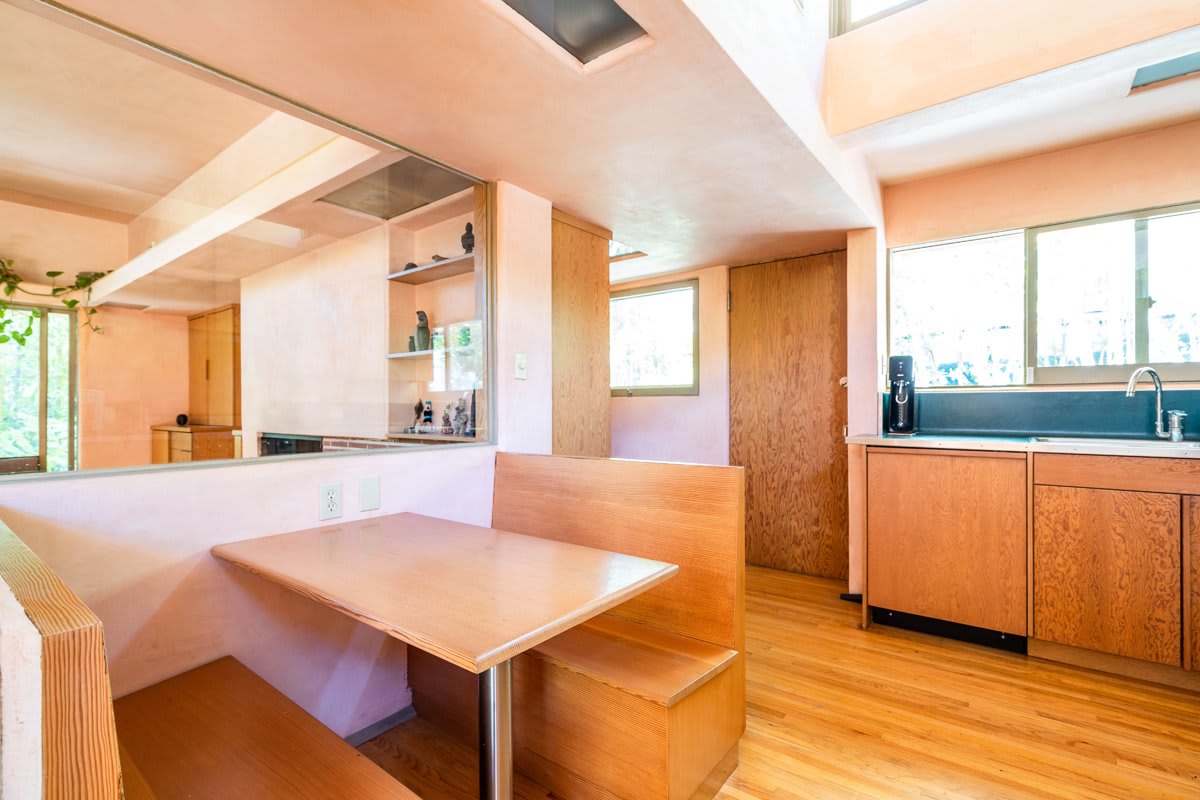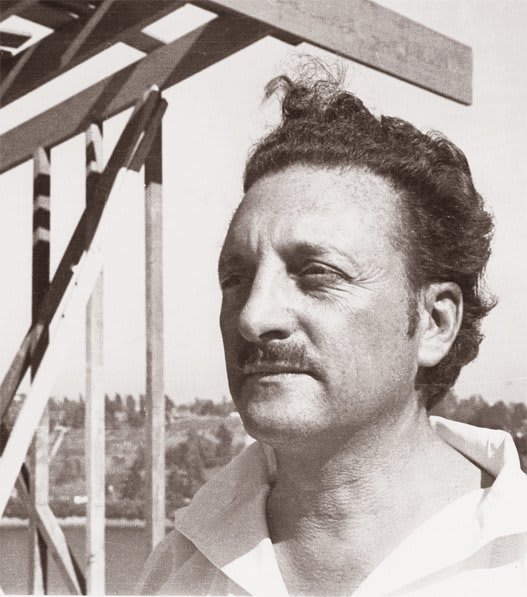 Not prolific like Wright or Neutra, nor flashy like Ellwood or Lautner, Rudolph Schindler's Los Angeles designs nonetheless stand out as phenomenally innovative, for the mid-century and for today.
A modest-sized and -priced example of that genius is currently listed in the middle-class suburb preferred by many a celebrity, Sherman Oaks. Add to that a masterful restoration by , replete with a sizeable tax benefit, and the Harry J. Wolff House (1938) at $1.5 million looks like the modern-home collector's bargain of the year.
"I would say it's a bargain," says realtor Louis DeLaura, who listed the two-bed, two-bath in June at $1,499,000 for Sotheby's International Realty in Malibu. The seller bought the home from LaFetra in 2006 for $1.425 million and basically left LaFetra's restoration untouched, the realtor said.
"My understanding is, he did a lot," DeLaura said of LaFetra, referring further questions about the restoration of to him.
"We did everything," LaFetra slightly overstated in a subsequent email interview. Noting that the work was guided by Schindler's notes, blueprints, and historical photographs, he continued, "We removed carpeting, '80s faux-deco black granite bathrooms, a staircase…and brought back the breezeway.
"The interior of the house was white paint everywhere, and we removed it all, revealing the original 'salmon' plaster color," he said of the architect's trademark 'plaster shell' design. "We also replaced everything in the kitchen, applying linoleum countertops [common in 1938], which seem to have held up pretty well!"
A native Angeleno, LaFetra is known for having restored more than a dozen stylish homes in the area over the past two decades, including three by John Lautner and one each by Richard Neutra, Pierre Koenig, A. Quincy Jones, Thornton Abell, and Paul Williams.
"This was my first Schindler, followed closely by the How House restoration," he said referring to a 1925 Schindler construction near Silver Lake. He punctuated with a smiling emoji and added, "It will most likely not be my last."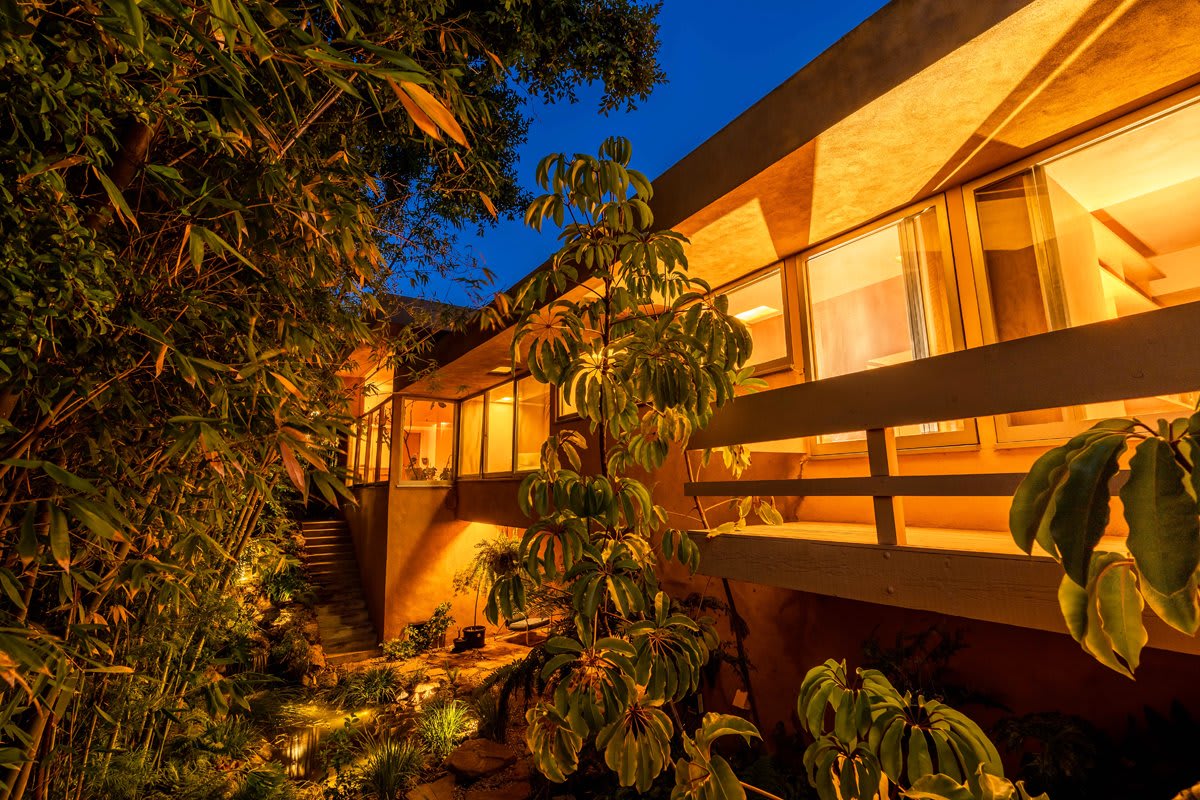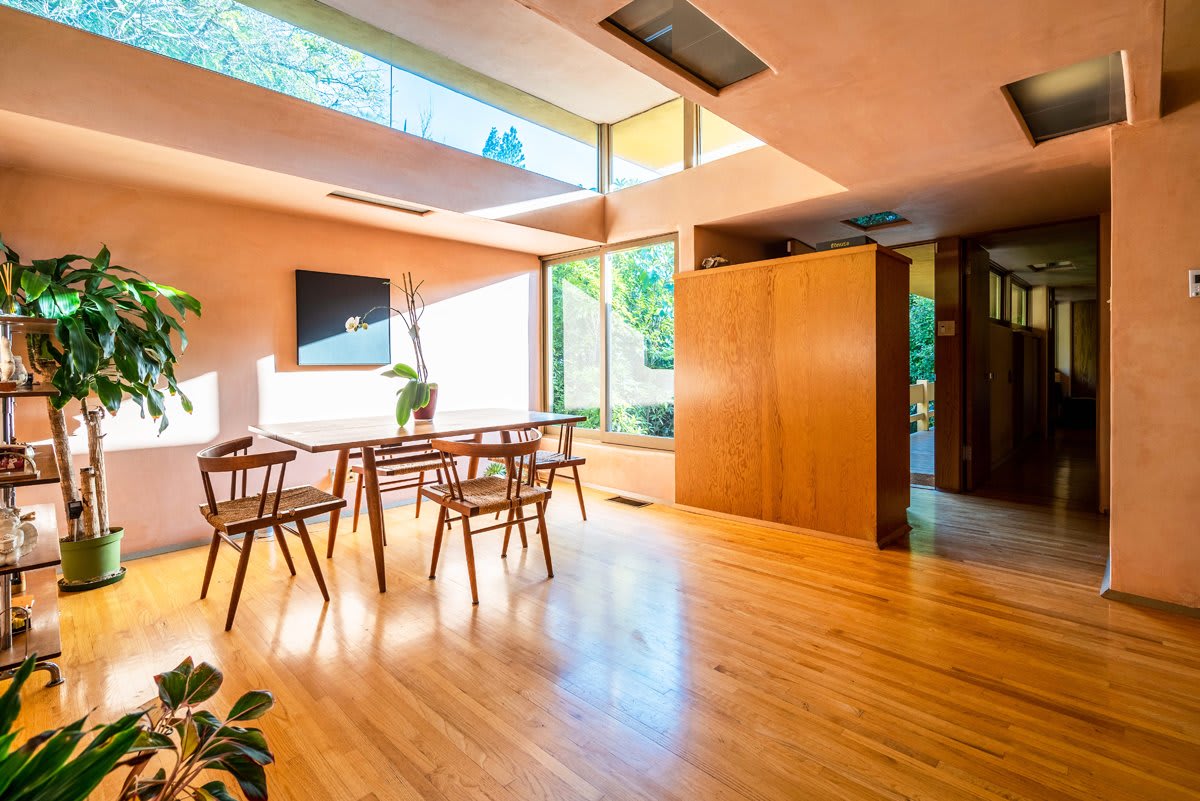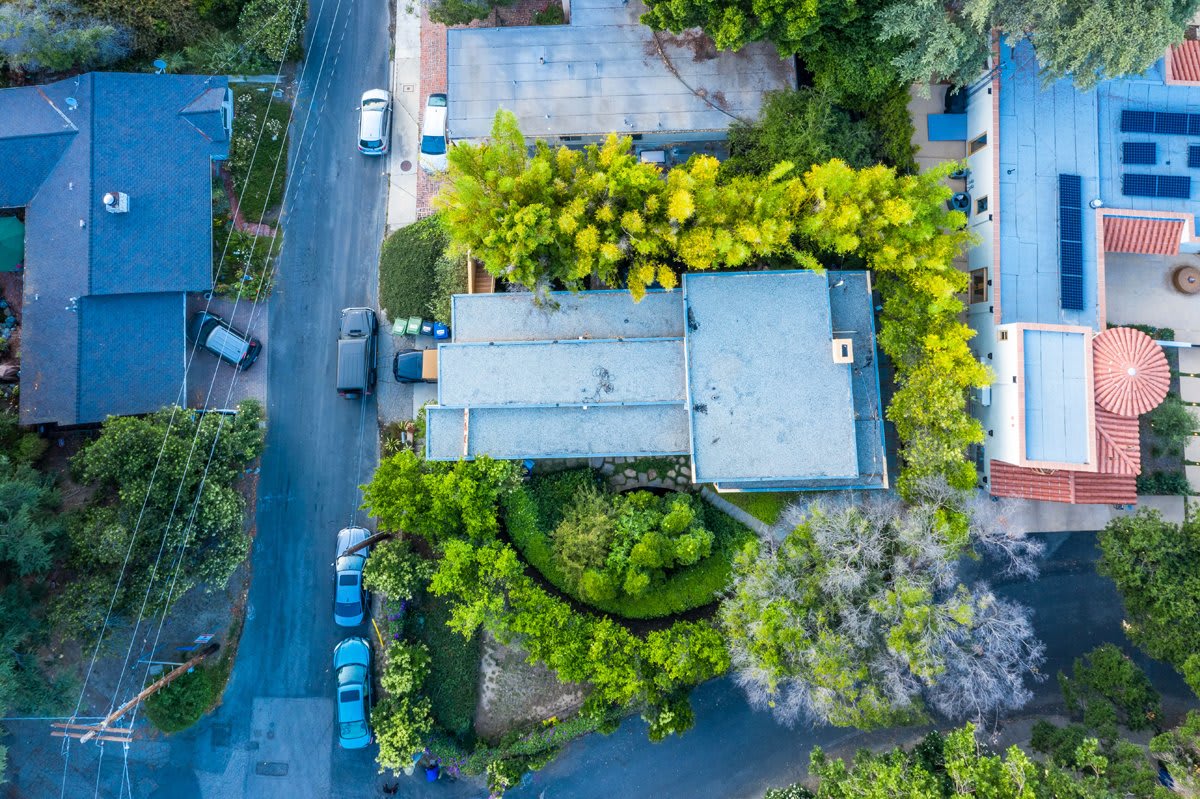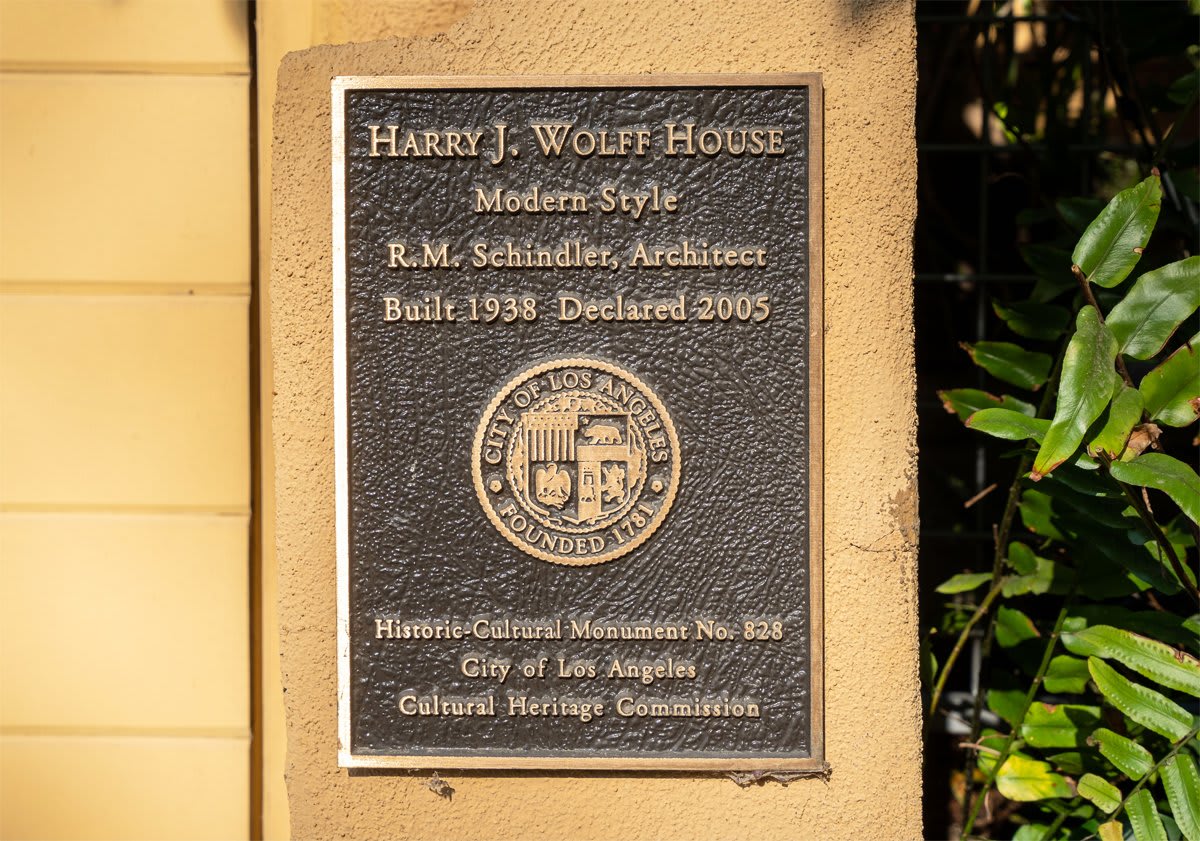 Los Angeles Historic-Cultural Monument Designation, 2005.

The Vienna-born Schindler started his career in Austria and then moved to Chicago, designing with Frank Lloyd Wright in the 1910s and '20s. He then moved to Los Angeles and worked frequently in the San Fernando Valley, building this home for Harry J. Wolff during the most prolific part of his career.
"In the '30s," LaFetra noted, "Schindler was playing with flat roof lines, expanding interior space upwards and outwards, adding clerestory windows, and bending the air and light around. I think his work of this era has an art-deco feel to it, but stripped down, revealing everything including his mastery of space."
DeLaura concurs about the latter, calling the "nice compression of space" in the house entryway its best feature, and explaining, "It creates a very nice, livable, breathable moment."
The smallish, 5,301-square-foot lot is lushly landscaped, including a koi pond with waterfall. Other interior features are custom cabinetry, built-in shelving and furniture, bamboo flooring, and central heating and air.
In addition to getting the house recognized as a Los Angeles Historic-Cultural Monument, LaFetra was able to get it approved for Mills Act tax benefits, which DeLaura pegged at an annual savings of about $14,000. The realtor said all systems in the 1,668-square-foot house are functioning and, although buyers may consider updating the kitchen, "There's nothing really in it that you would need to do."
"It's a modest home by 2000s standards, but I think homeowners are willing to sacrifice square footage to live in an astonishing jewel box!" LaFetra exclaimed, adding, "I remain cautiously optimistic that Schindler has become famous enough and marquee-worthy to prevent any more of his architecture being destroyed."
"It's worth the price," DeLaura added, noting that a two-bedroom Schindler house in nearby Studio City had sold not long ago for $1.7 million.
For more information about the Wolff House, .